National Theme:
Sisters of Excellence Growing In Spirit and Truth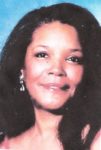 Judy Dillard (Lambda Chapter, Durham, North Carolina)
National President
National President's Message:


I am honored to serve as the nineteenth National President of Tau Gamma Delta  Sorority,  Incorporated.  Our  founders  envisioned  a sisterhood  of business  and  professional  women  aiding  in  the education  of  students desiring  business  or  professional  training by mentoring  and  providing scholarships.  Secondly, it was their intention to further community and civic activities by volunteering to serve the youth and seniors of our communities.  It  is  my  intention to  see  that  Tau  Gamma  Delta  Sorority  continues "Illuminating  the Pathway" by  serving  our  communities  and  growing  our membership.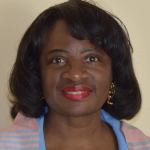 Fayetta Caffie (Tau Chapter, Philadelphia, Pennsylvania)
National 1st Vice-President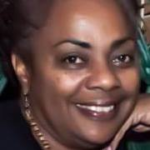 Lauminnia Nivens (Kappa Chapter, August, GA)
National 2nd Vice-President
National Elected Officers 2016 – 2018

Judy Dillard (Durham, NC)

National President

Fayetta Caffie (Philadelphia, PA)

National 1st Vice-President

Lauminnia (Augusta, GA)

National 2nd Vice-President

Martha Newby (Baltimore, MD)

National Secretary

Belinda Morton (Philadelphia, PA)

National Assistant Secretary

Selena Richardson (Detroit, MI)

National Financial Secretary

Stephanie Darby (Detroit, MI)

National Treasurer

Vanessa Flournoy (Augusta, GA)

National Graduate Organizer

Patricia Jones (Jersey City, NJ)

National Chaplain

Elizabeth Russell (Los Angeles, CA)

National Keeper-of-Pins

Evelyn Powell (Rocky Mount, NC)

National Tauette Club Director

Arlinda Parker (Rocky Mount, NC)

National Historian

Regional Directors 2016 – 2018

Stephanie Darby (Detroit, MI)

Central Regional Director

TBA

Assistant Central Regional Director

Loretta Daniel (Baltimore, MD)

Eastern Regional Director

Ida Lowe (Philadelphia, PA)

Assistant Eastern Regional Director

Lauminnia Nivens (August, GA)

Southern Regional Director

TBA

Assistant Southern Regional Director

Linda McClellan (Los Angeles, CA)

Western Regional Director

Nancy Willis (Los Angeles, CA)

Assistant Western Regional Director

National Appointed Officers 2016 – 2018

Bettie Applewhite (Wilson, NC)

National Editor-in-Chief

Melanie Hudson(Rocky Mount, NC)

National Corresponding Secretary

Terrisena McCants (Detroit, MI)

National Keeper-of-Properties

Ernestine Gordon (Jersey City, NJ)

National Parliamentarian

Juanita Parnell, Founder (Detroit, MI)

National Resident Agent

Ruthann Miller (Baltimore, MD)

National Music Director

Gertrude Lane (New York, NY)

National Sergeant-at-Arms

Jacqueline Pearce (Rocky Mount, NC)

National Assistant Sergeant-at-Arms

Charlotte Bolden (Philadelphia, PA)

National Paraphernalia Chairperson

Anna Dotson (Baltimore, MD)

Public Relations Director

Ernestine Belfield (Rocky Mount, NC)

Capital Campaign Manager

Jean Murphy (New York, NY)

Protocol/Amenities Director

Jennifer Dixon (Charlotte, NC)

National Webmaster

BarJohn Lee (Charlotte, NC)

National Assistant Webmaster